Our favorite holiday is here and undoubtedly Miami is the best place to be to celebrate Halloween. Everyone knows our city knows how to throw a party, but couple that with the flashiest and most creative holiday of the year and you'll create a cauldron of mayhem, misadventures, frights, and fun. We DO NOT mess around when it comes to playing dress up, so don your best slutty animal, politically themed, or dead celeb costumes, and head out to these epic gatherings this weekend.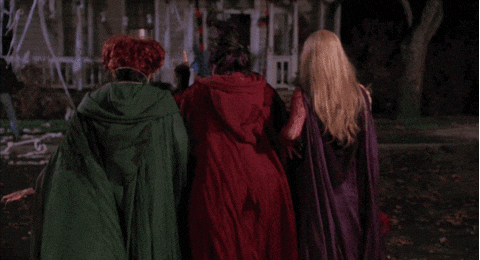 Friday, Oct. 28th
Cask: Edgar Allen Poe is the undisputed king of all things creepy, bone chilling, spine tingling, hair raising, and downright morbid. His classic works are made all the more relevant around Halloween. Local choreographer Marissa Alma Nick re-tells "The Cask of Amontillado," a dark tale of betrayal and revenge, with an all female cast of incredible contemporary dancers. It's a truly imaginative experience and one not to miss.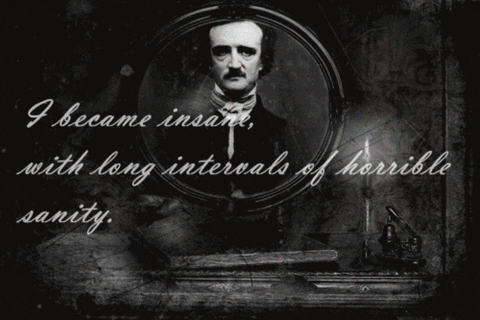 SAVE's 22nd Halloween Ball: Disco De Los Muertos: "Have you ever been to a gay Halloween? It's amazing."- Cerie. As any 30 Rock fan knows, gay Halloween is the best party of the year. It's pretty much guaranteed to be over the top, provocative, super fun, and classy AF. Best part is that all the proceeds are going to benefit LGBTQ equality. Oh, and we got you with the discount. Use the code "thenewtropic" for a $60 general admission and $100 VIP with open bar. 
Deathscribe Miami: There's no shortage of Halloween parties to attend, but for those who seek to do something a little different, then this is right up your dark alley. For four terrifying nights starting on Thursday, a cast of top talent from Chicago's Wildclaw theatre will take the stage and bring to life some of the most gruesome, chilling and  suspenseful stories of all time. Step outside the ordinary and join us for a night of twisted storytelling.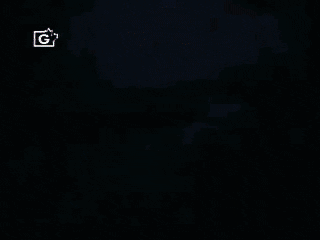 The Rocky Horror Picture Show: What is Halloween without this timeless and iconic film? Come dressed in your favorite Rocky Horror garb and get ready to do the time warp with a bunch of wonderful weirdos. And if you've never been to a midnight Rocky Horror flick, then consider this a right of passage.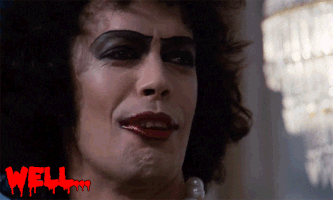 Annual Ghosts of Miami Cemetery Night Tour: If this doesn't get you in the Halloween spirit, then nothing will. Get a guided tour of a historic graveyard with HistoryMiami and Dr. Paul George. Hear the stories and see the final resting places of some of our city's most famous founders, including Julia Tuttle, Miami's first mayor and the Burdine family. Put on a brave face and come out for a haunted history lesson.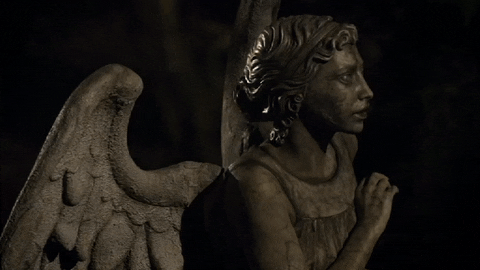 Blood Diner & Spookies (Double Feature!): Curling up under a blanket and watching scary, gory, grotesque movies is part of the Halloween magic. The Secret Celluloid Society has dug up these cult classics and they're bringing them back to the big screen in 35mm glory. Relive these two creepy classics as a double feature, if you dare!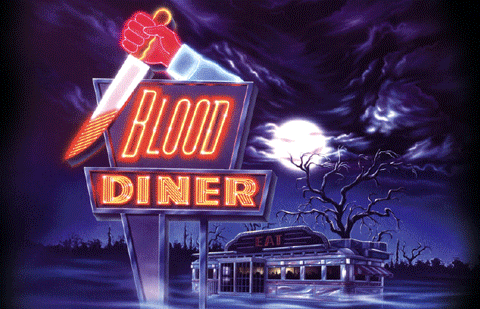 Saturday, Oct. 29th
Wynwood Fear Factory: You know Wynwood has to turn up for Halloween. So from Saturday to Sunday experience a serious lineup of dope DJs and live music at the RC Cola Factory. But don't worry, the only thing you'll have to fear are drunk teenagers and hipsters in ironic costumes.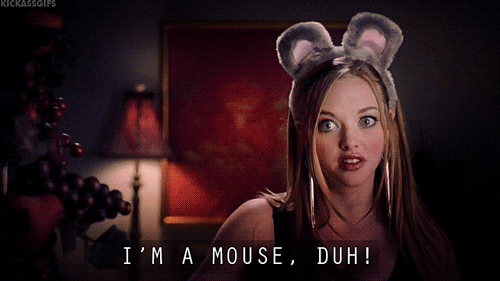 Vizcaya's 30th Annual Halloween Sundowner: The gorgeous Vizcaya Museum and Gardens itransformingng into something wild and wonderful once the sun goes down. With open bar, catering, and access to their stunning grounds, this is Halloween for the class acts among us.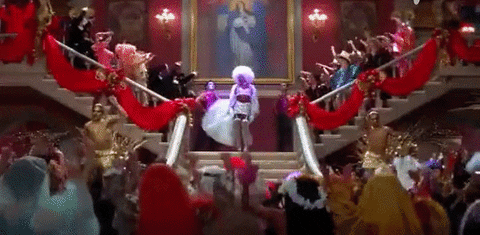 Halloween at Basement- 90s House Party: There's probably no better place to rock those  Michael Jackson, Aaliyah, Left Eye, and ODB costumes. Basement is taking it back to the 90s and rocking that house party vibe. That's always a winning combo for a dope night and nobody does it better than Basement.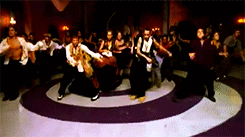 Funk My Soul: Halloween Boogaloo: El Tucan is throwing it all the way back! Get on board the soul train and travel back to a time of afros, bell bottoms, and when people still said words groovy and  boogaloo. They are ready to put on a funky show for you and yes, bell bottoms and themed attire is required.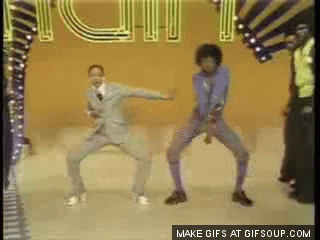 Sunday, Oct 30th
Ghostly, Ghastly Vice & Crime Coach Tour: Miami has a very, um, colorful past. And nobody knows that better than Dr. Paul George. Take a coach ride with Miami's top historian as he tells frightful stories of murder, drug smugglers, kidnapping and more. Along the way you'll visit the Miami cemetary, Al Capone's Palm Island home, the doorstep of Gianni Versace, and the original filming locations of Miami Vice.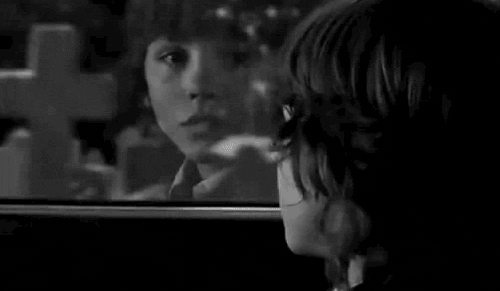 Repour Bar & Blend The Femme Present: Brujeria: Where are my witchy women out there, because this one is just for you! Gather your coven and celebrate the ancient celtic festival of Samhain (aka Halloween) at the Albion hotel, where the ladies of Blend The Femme are taking over. They promise you more than just costumes and child's play, but a night to celebrate the magic within. (Bathing suits are encouraged)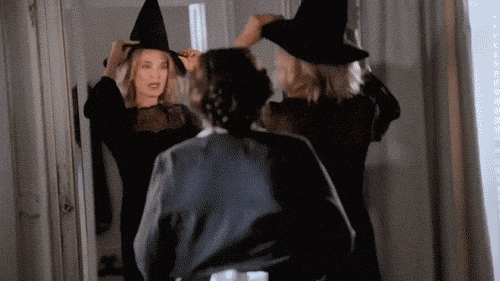 Monday, Oct 31st
HalloWyn: If you want to chill in Wynwood, but not trying to pay the cover cost of Wynwood Fear Factory, then HalloWyn is for you. Come out and hang in the streets of Wynwood and enjoy the voyueristic life of the streets come alive for the dead. Food trucks, live music, and a 240" jumbo screen LED TV showing cult-classic horror films included. 
HalloweedTown: Looking for more a lowkey vibe with dope creatives in Miami? Halloweed has you covered. The homies from the Imperial are throwing a Halloween bash, which means you'll be able to resurrect your soul with the poetic and musical performances of the night. If you're trying to raise the vibe or the dead, then this will certainly give you life.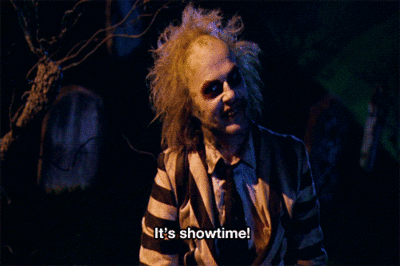 Gramps & MILAGROS Halloween: Gramps is always a safe bet for a damn good time. So you can bet your book of spells that when they throw a Halloween party there's going to be a little something for everyone. Expect the divine presence of Miss Toto to start and end the evening, live music, spooky manicures from Porn Nails, and more. If you're looking to escape the throng of Wynwood's walking dead and enjoy a beer, look no further than our favorite local haunt Gramps.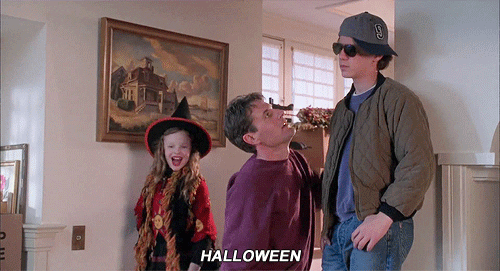 Halloween 2016 On Lincoln Road: Lincoln Road is about to get a Halloween makeover. Bring the kids to get their trick-or-treat on early in the evening, because once the sun goes down it's a party. They're going all out with 5 stages set up for international Djs, while the streets will be taken over by performances. This will be nothing like you're used to from Miami's biggest shopping trap.