There are few sweeter words in the English language than three-day weekend. Labor Day weekend is upon us and with it the bliss of having Monday off, so enjoy your long weekend, go out exploring, and relax! You've earned it.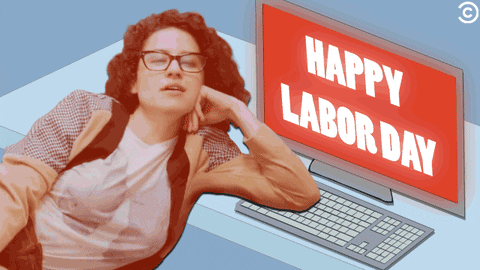 Friday, Sept. 2
EALM 1st Friday Rendezvous: Emerging Arts Leaders of Miami is giving you the chance to pick the brains of some of Miami's most influential and in-demand media voices, including our very own founder Rebekah Monson. Alternative and new media is the wave of the future and this panel of badass lady bosses will school you in content creation, market growth, keys to success and more. This is a prime opportunity to have coffee and collab with some of the dopest creatives in Miami. 
Club Paradise Warehouse Party: There's nothing like a dope warehouse party. Those homegrown vibes, sweaty dance floor moves, and laid back environment are everything South Beach isn't. If you're looking to turn up on the mainland, dance your ass off, and have an anything but average Friday night, this is the move.
The Future of Sustainable Fashion: Ever wondered what happened to all those worn-out clothes that get tossed out? They usually end up taking up space in a landfill somewhere. But one cool local company, Osom Brand, is taking those materials, upcycling them, and creating some badass socks. Founder Patricia Ermecheo will be sharing her experience as the founder of a fashion startup with Adnan Razack, a professor at Miami International University of Art & Design. Come learn about the next wave in fashion trend and get your sock game up.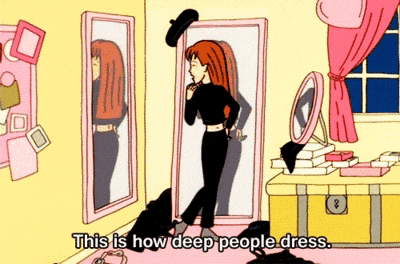 Cashmere Cat (3 days in Miami): In our humble opinion this is the highlight of Red Bull's jam-packed concert series, which also includes Aluena George and A$AP Ferg. Dj, producer and crazy dope musician Cashmere Cat is making a special appearance in Miami at the Hangar and if you don't know him already, get ready to meet your new favorite artist. He's collaborated with the like of Kanye and the Weeknd and got even more notoriety when Malia Obama was famously seen twerking to his set. So if it's good enough for Malia, it's damn sure good enough for us.
Saturday, Sept. 3
18th Annual Afro Roots World Music Festival: The North Beach Bandshell is bringing you a full day of Afrobeats. These internationally celebrated musicians have collaborated with legends like Tony Allen and Fela Kuti and now they're coming to Miami to celebrate the long, rich history of Afrobeat and world music. 

Day La Soul: Labor Day Weekend– What would Labor Day weekend be without a lit rooftop party? Celebrate the three-year anniversary of SocialXChange Miami and kick off the weekend with hip-hop beats, cocktails and chill at club E11even in Downtown. 
Bleeched Celebrates 37 Years of Churchill's: It's been 37 years of that Miami grime Churchill's is so famous for. That dirty little punk bar we love so much deserves a party of the ages, so a stellar line up of some of Miami's most beloved local rock bands will be bringing the noise. This celebration will be going on all day until the early dawn, so come out and pay homage to this staple of the local music scene.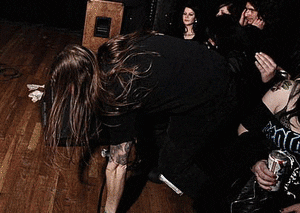 Free Historic Bike Tour Coconut Grove: If you're not really feeling the whole party scene this weekend, grab your bike and head to Coconut Grove for a tour of the beautiful, historic sites in one of the city's most breathtaking neighborhoods. If you caught our neighborhood guide, then you know that Grove, as the city's oldest community, has a truly captivating history. Here's a chance to see the sights and hear the stories, all while enjoying a beautiful bike ride on a Saturday afternoon.
Sunday, Sept. 4
The Underline September Ride to Coral Gables Villages: The Underline Cycling Club is hosting a family friendly, super chill bike ride through historic Coral Gables. The ride will start at the South Miami Metrorail Station, wind through the Coral Gables Villages and end at Dr. Smood in South Miami, where you'll get to nom on some healthy bites. Come hang out with the folks working to transform how Miamians experience commuting in the city.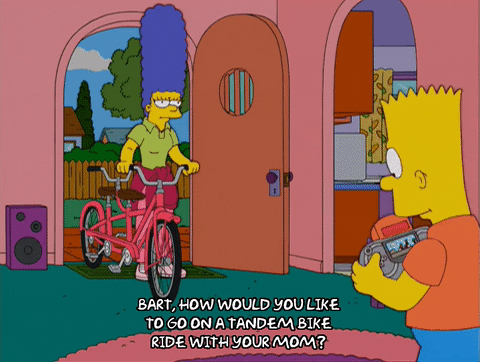 Reggae Family Fun Day: This event has affectionately become known as "church" because you can get together, spread love, and enjoy positive vibes with the whole family. The peeps of Kulcha Shok are bringing the good reggae tunes to Wynwood Yard for a laidback Sunday in the best outdoor venue on the mainland.
Drag Brunch: There's no need to convince us that anything with the words "brunch" and "drag queens" in the description can be anything less than extraordinary. But if that isn't enough for you, we'll tell you it also includes unlimited food, bottomless drinks, and live music. Brunch just got next level and we are here for it.

Monday, September 5th
Just chill, darlings. Enjoy a backyard BBQ with the fam, have a getty, put your feet up, or just lounge around. Besides, how often do you have the chance to spend and entire Monday not wearing pants?
Happy Labor Day Weekend, Miami. Enjoy a little Hermine-free R&R. Tag us in your photos this weekend because we really hate to miss out on your adventures in the city.